Edgepoint Managed IT Services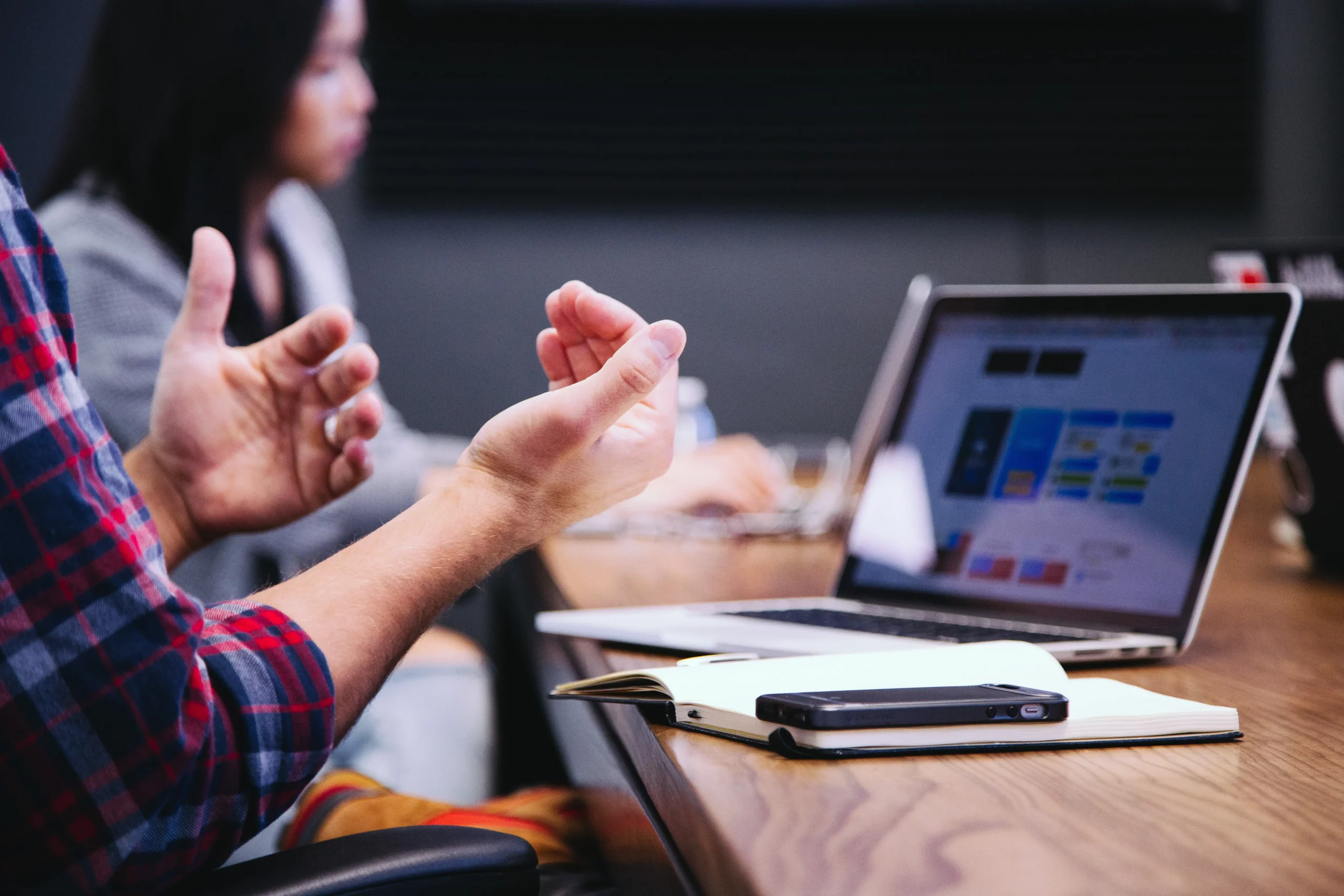 Edgepoint IT Support

Edgepoint specialize in providing managed IT services to New Zealand businesses with network engineering, and IT security consulting services. Our expert IT staff have the skills to ensure the highest level of performance and reliability from your IT infrastructure and services. We understand the need for highly reliable IT services and the impact they have on your business operations.
Our managed IT services are tailored to meet your needs and budget, so you can focus on your business while we make sure your IT systems are running smoothly. Our team of engineers and technicians are highly trained and experienced in providing secure, reliable, and cost–effective IT solutions. We provide a wide range of services
What is an MSP or a  fully managed IT service?
MSP – Managed IT services Provider refers to the outsourcing of technology management and support to a third-party provider. Edgepoint MSP or Edgepoint Managed IT service provider,  can manage a range of services, such as network monitoring, data backup and recovery, cybersecurity, hardware and software maintenance, and helpdesk support.
Edgepoint Managed IT service provider can be particularly beneficial for new Zealand's small to medium-sized businesses that do not have the resources or expertise to manage their technology infrastructure effectively. A managed it service provider can Support these responsibilities and help businesses reduce IT costs, improve efficiency, and focus on their core competencies.
Edgepoint managed it service provider is comitted to keep your business ahead of the competitions in terms of the Technology Needs and your IT Infrastructure.
Edgepoint is one of the reliable managed service provider companies in Auckland, serving nationwide. Our managed services are reliable and competitive. 
Edgepoint MSP, your trusted Managed Service Provider (MSP) in Auckland. We specialize in providing comprehensive IT solutions and support to businesses of all sizes, helping them leverage technology to achieve their goals and stay ahead in today's competitive landscape.
As an experienced MSP in Auckland, we understand the unique challenges faced by businesses in this dynamic city. Our team of skilled professionals is dedicated to delivering proactive and reliable IT services that align with your specific needs and objectives.
We offer a wide range of services to cover all aspects of your IT infrastructure. From network design and implementation to cloud solutions and cybersecurity, we have the expertise to handle it all. Our goal is to provide you with a secure, efficient, and scalable IT environment that empowers your business to thrive.
Our team of certified technicians and engineers is committed to delivering exceptional service and support. We take a proactive approach to IT management, monitoring your systems around the clock to detect and resolve issues before they impact your business. With our proactive monitoring and maintenance services, we ensure that your systems are always up and running, minimizing downtime and maximizing productivity.
Edgepoint MSP
IT Support Subscriptions
Introducing Edgepoint IT Support Subscriptions: Hassle-free Technology Assistance for Your Business
At Edgepoint MSP , we understand that managing your business's technology needs can be time-consuming and overwhelming. That's why we offer IT Support Subscriptions, a convenient and cost-effective solution that provides you with ongoing, reliable IT support and maintenance.
With our IT Support Subscriptions, you can say goodbye to the headaches of managing IT issues on your own. Our team of skilled technicians and experts is at your disposal, ready to assist you with any technology-related challenges you may encounter.
Edgepoint managed IT services provider 's typically works on a subscription basis, providing ongoing support and maintenance to our client's IT systems. Since every New Zealand Businesses is different and have different needs we also offer customized IT Support plans and proactive monitoring to meet their needs.
Our MSP IT Support plans help to prevent potential issues before they arise.
MSP Services or Managed IT services can be a valuable investment for any businesses looking to streamline their operations and improve their technology capabilities.
Refer our IT Support plans below
At Edgepoint a Managed IT Services and IT Support provider, we believe that technology should be an enabler, not a hindrance, to your business success. Our IT Support Subscriptions are designed to simplify and streamline your technology management, allowing you to focus on what matters most – growing your business.

Here's how our IT Support Subscriptions can benefit your Business
Proactive Monitoring and Maintenance: Our subscription plans include proactive monitoring of your systems, allowing us to identify and resolve potential issues before they cause disruptions to your operations. We'll also perform regular maintenance to keep your technology infrastructure running smoothly.
Timely Technical Support: As a subscriber, you'll have priority access to our dedicated support team. Whether you're facing hardware failures, software glitches, or network connectivity issues, our experts will be there to provide timely and efficient assistance, minimizing downtime and keeping your business running smoothly.
Comprehensive Security Solutions: Protecting your business from cyber threats is crucial in today's digital landscape. Our IT Support Subscriptions include robust security measures such as firewall configurations, antivirus software, and regular security updates to safeguard your valuable data and maintain compliance with industry regulations.
Scalable Solutions: As your business grows, so do your technology requirements. Our subscription plans are designed to scale with your needs, ensuring that you have the right IT infrastructure and support in place to support your evolving business goals.
Cost Savings: By opting for our IT Support Subscriptions, you'll enjoy predictable, fixed monthly costs for your technology support needs. This eliminates the need for expensive one-time repairs or unpredictable hourly charges. You can allocate your IT budget more effectively and focus on other areas of your business.
Expert Guidance and Consultation: As part of our subscription plans, you'll have access to our team's expertise and advice. We'll provide technology recommendations, help you implement best practices, and assist with technology-related decision-making to support your long-term business objectives.
Ready to Have a chat with us ?
Edgepoint provides a range of proactive services to keep your business computer systems/servers/networks up and running and users and business productive.
Dr. Haval Atroushi
Director

CMA has become one of the most popular and respected Mechanics in Papatoetoe.
Before we started with edgepoint we didn't have any direction or planning with our technology and IT set up. Right from the start they formulated a plan that we were happy with that ensures our workshop and office setup are future proof – and we were pleased to find out that they are very good value too.